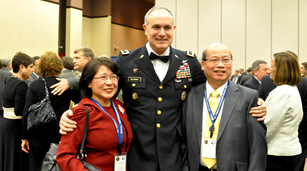 At the 36th Annual Aviation Product Symposium Award Dinner in 2/2010,  Lieutenant General James Pillsbury congratulates Mr. and Mrs. Hong on Hontek' s winning of the 2009 AAAA Materiel Readiness Award for Contributions by a Small Business.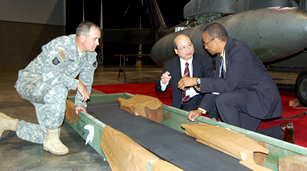 At the 2007 Convention of Army Aviation Association of America, Shek Hong reviewed the Hontek-coated Black Hawk main rotor blade on display, with Major General James Pillsbury and the Honorable Claude Bolton, Jr. Assistant Secretary of the Army for Acquisition, Logistics and Technology.
Hontek Celebrates Two Historical Achievements: Zero Main Rotor Blade Replacements for
Hontek-coated Blades in harsh environments!