HISTORICAL BACKGROUND
Polyurethane tape was not used on military helicopter rotor blades until after the Desert Storm war in 1991.  The United States Army encountered severe sand erosion during operation in the desert.  As a quick fix, an engineer at Sikorsky Aircraft proposed to use 3M 8663 tape to protect against the severe sand erosion. 3M initially refused to sell the tape for helicopter rotor blade use, due to potential delamination and flight safety problems in the sand. Due to national emergency, 3M agreed to sell the tape under a disclaimer in which the end users agreed to assume full responsibility of any problems from its use.
The following photos show various rain and sand erosion test results with 3M 8663 and other tapes.  Rain test condition was 500mph, 1"/hr rainfall, 2mm raindrop size.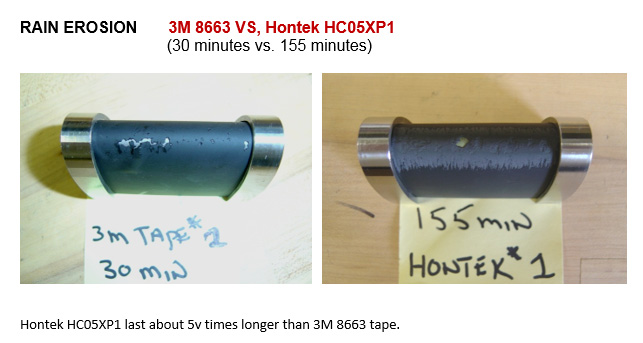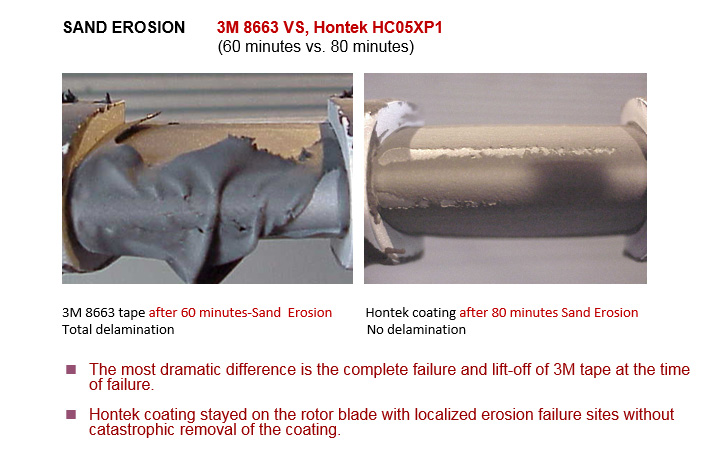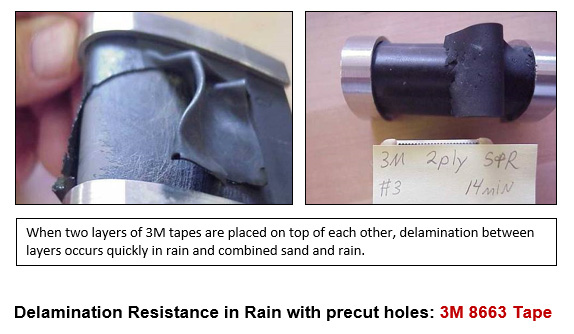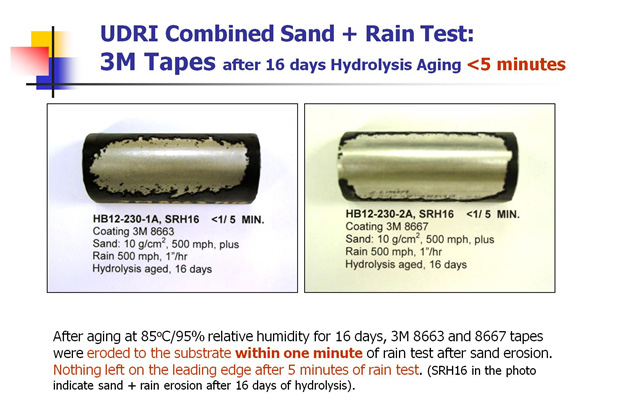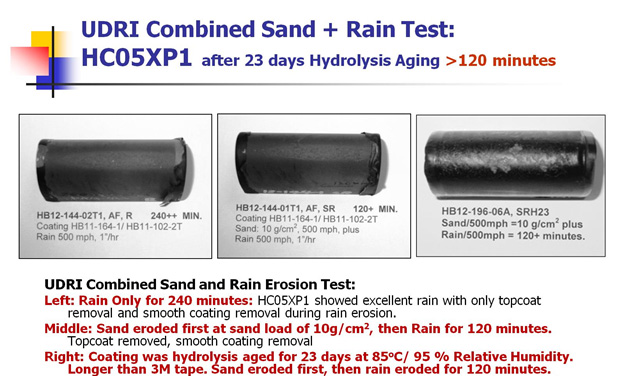 In conclusion, Hontek heat conductive liquid coating HC05XP1 has far superior durability than 3M tapes in rain erosion, sand erosion, combined sand and rain erosion, plus superior durability after hydrolysis aging.